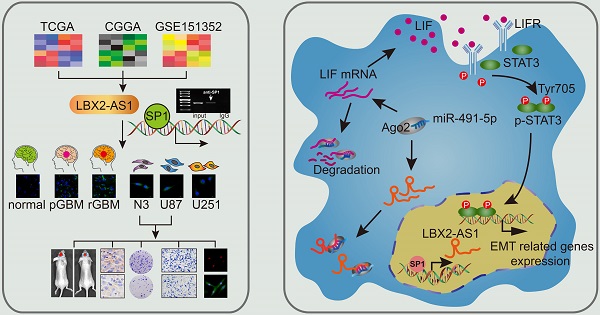 Research Paper
SP1-upregulated LBX2-AS1 promotes the progression of glioma by targeting the miR-491-5p/LIF axis
Wentao Li, Ismatullah Soufiany, Xiao Lyu, Chenfei Lu, Yutian Wei, Zhumei Shi, Yongping You
J. Cancer 2021; 12(23): 6989-7002. doi:10.7150/jca.63289
[Abstract] [Full text] [PDF]
---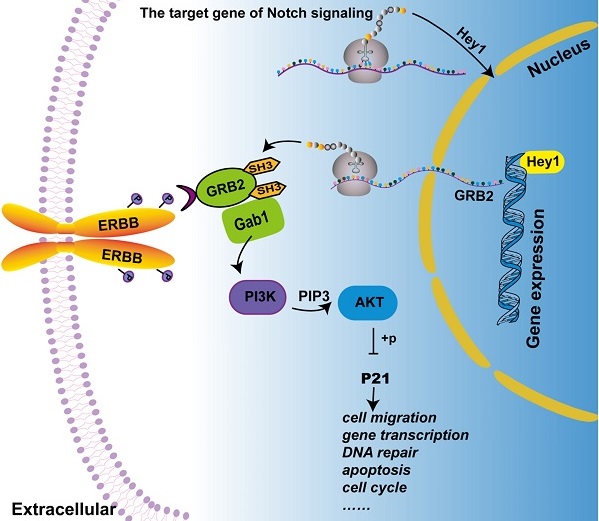 Research Paper
Hey1 promotes migration and invasion of melanoma cells via GRB2/PI3K/AKT signaling cascade
Yihuan Pu, Mingxing Lei, Yangmei Chen, Yanran Huang, Lingzhao Zhang, Jiayi Chen, Yujie Zhang, Xinyi Shao, Lin Liu, Jin Chen
J. Cancer 2021; 12(23): 6979-6988. doi:10.7150/jca.60974
[Abstract] [Full text] [PDF]
---

Research Paper
CKS2 Overexpression Correlates with Prognosis and Immune Cell Infiltration in Lung Adenocarcinoma: A Comprehensive Study based on Bioinformatics and Experiments
Zhiping Wang, Mengyan Zhang, Yahua Wu, Yilin Yu, Qunhao Zheng, Jiancheng Li
J. Cancer 2021; 12(23): 6964-6978. doi:10.7150/jca.63625
[Abstract] [Full text] [PDF]
---
Review
Advancements in Human Breast Cancer Targeted Therapy and Immunotherapy
Mayassa J. Bou-Dargham, Sophia Draughon, Vance Cantrell, Zahraa I. Khamis, Qing-Xiang Amy Sang
J. Cancer 2021; 12(23): 6949-6963. doi:10.7150/jca.64205
[Abstract] [Full text] [PDF]
---
Retraction
Retraction: IL-6 Promotes Cancer Stemness and Oncogenicity in U2OS and MG-63 Osteosarcoma Cells by Upregulating the OPN-STAT3 Pathway
Journal of Cancer
J. Cancer 2021; 12(23): 6948. doi:10.7150/jca.67290
[Abstract] [Full text] [PDF]
---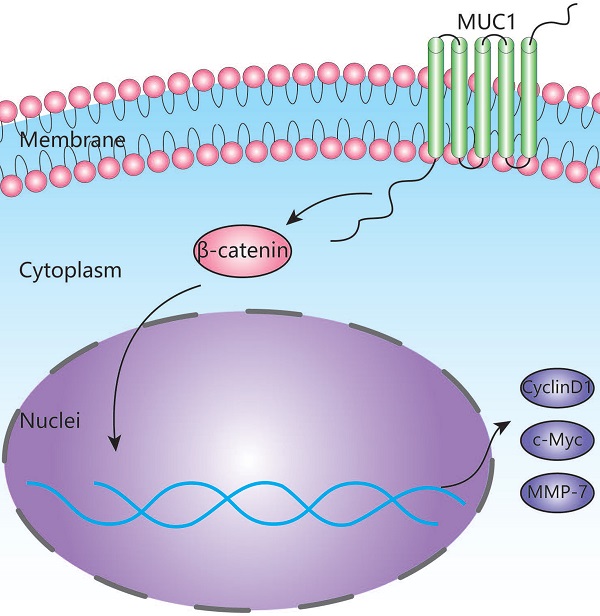 Research Paper
Mucin 1 promotes tumor progression through activating WNT/β-catenin signaling pathway in intrahepatic cholangiocarcinoma
Fei Song, Fei-Yu Chen, Sui-Yi Wu, Bo Hu, Xiao-liang Liang, Hao-Qin Yang, Jian-Wen Cheng, Peng-Xiang Wang, Wei Guo, Jian Zhou, Jia Fan, Zhong Chen, Xin-Rong Yang
J. Cancer 2021; 12(23): 6937-6947. doi:10.7150/jca.63235
[Abstract] [Full text] [PDF]
---

Research Paper
Clinicopathological Significance of ATRX Expression in Nasopharyngeal Carcinoma Patients: A Retrospective Study
Yangchun Xie, Haihua Wang, Sisi Wang, Yuhua Feng, Yeqian Feng, Songqing Fan, Chunhong Hu, Xianling Liu, Tao Hou
J. Cancer 2021; 12(23): 6931-6936. doi:10.7150/jca.63333
[Abstract] [Full text] [PDF]
---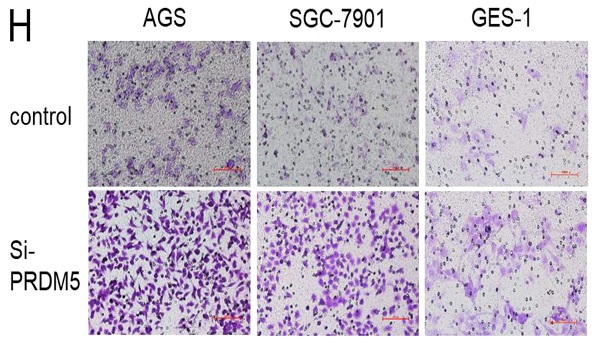 Research Paper
Downregulation of promoter methylation gene PRDM5 contributes to the development of tumor proliferation and predicts poor prognosis in gastric cancer
Jing-jing Teng, Wen-jing Zhao, Xun-lei Zhang, Da-Kun Zhao, Xin-Yue Qiu, Xu-dong Chen, Lei Yang
J. Cancer 2021; 12(22): 6921-6930. doi:10.7150/jca.59998
[Abstract] [Full text] [PDF] [PubMed] [PMC]
---

Research Paper
TUG1 promotes the expression of IFITM3 in hepatocellular carcinoma by competitively binding to miR-29a
Weiwei Liu, Qian Feng, Wenjun Liao, Enliang Li, Linquan Wu
J. Cancer 2021; 12(22): 6905-6920. doi:10.7150/jca.57477
[Abstract] [Full text] [PDF] [PubMed] [PMC]
---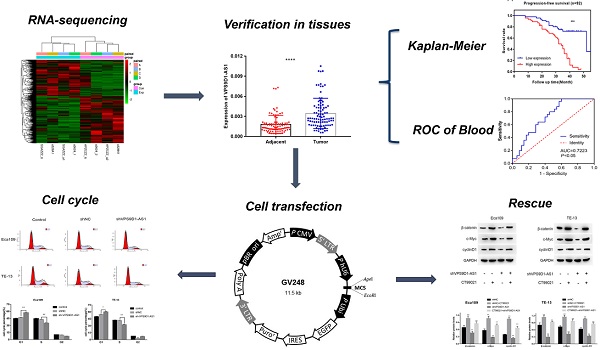 Research Paper
Long noncoding RNA VPS9D1-AS1 promotes esophageal squamous cell carcinoma progression via the Wnt/β-catenin signaling pathway
Liang Ma, Wenyue Yan, Xingwei Sun, Ping Chen
J. Cancer 2021; 12(22): 6894-6904. doi:10.7150/jca.54556
[Abstract] [Full text] [PDF] [PubMed] [PMC]
---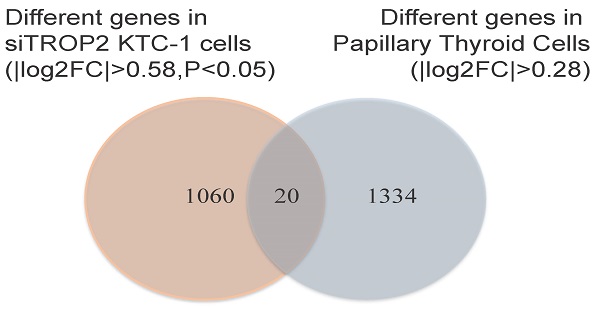 Research Paper
TROP2 modulates the progression in papillary thyroid carcinoma
Huali Sun, Qi Chen, Weiping Liu, Yanmei Liu, Sihan Ruan, Chumeng Zhu, Yanyun Ruan, Shenpeng Ying, Peipei Lin
J. Cancer 2021; 12(22): 6883-6893. doi:10.7150/jca.62461
[Abstract] [Full text] [PDF] [PubMed] [PMC]
---

Research Paper
The probability of Lymph node metastasis with a tumor size larger than and smaller than 4 cm is different in stages T1-T3 of Siewert type II adenocarcinoma of esophagogastric junction: A Population-Based Study
Huolun Feng, Jiabin Zheng, Chengbin Zheng, Zhenru Deng, Qianchao Liao, Junjiang Wang, Yong Li
J. Cancer 2021; 12(22): 6873-6882. doi:10.7150/jca.63392
[Abstract] [Full text] [PDF] [PubMed] [PMC]
---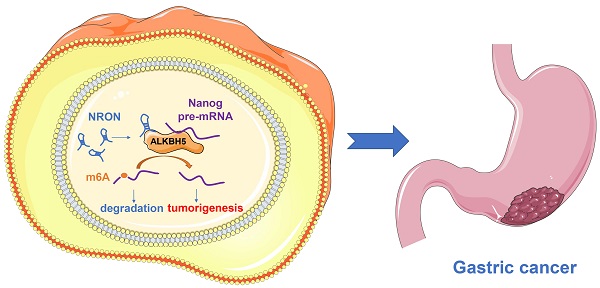 Research Paper
Long Non-Coding RNA NRON promotes Tumor Proliferation by regulating ALKBH5 and Nanog in Gastric Cancer
Shuchang Wang, Yangyang Wang, Zizhen Zhang, Chunchao Zhu, Chaojie Wang, Fengrong Yu, Enhao Zhao
J. Cancer 2021; 12(22): 6861-6872. doi:10.7150/jca.60737
[Abstract] [Full text] [PDF] [PubMed] [PMC]
---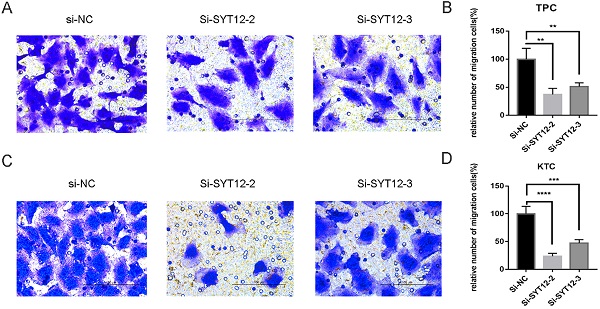 Research Paper
SYT12 is a novel oncogene that promotes thyroid carcinoma progression and metastasis
Lingli Jin, Danni Zheng, Danxiang Chen, Erjie Xia, Yaoyao Guan, Jialiang Wen, Adheesh Bhandari, Ouchen Wang
J. Cancer 2021; 12(22): 6851-6860. doi:10.7150/jca.62555
[Abstract] [Full text] [PDF] [PubMed] [PMC]
---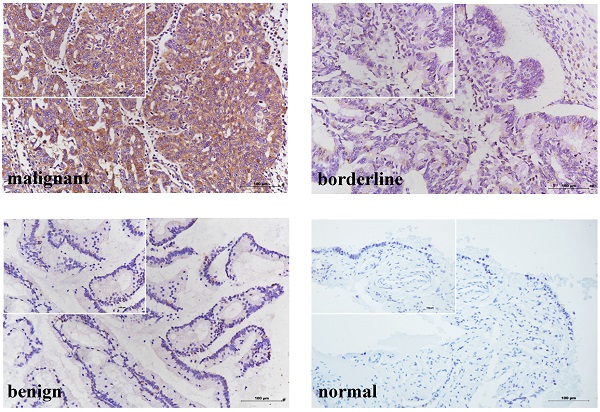 Research Paper
Keratin 80 regulated by miR-206/ETS1 promotes tumor progression via the MEK/ERK pathway in ovarian cancer
Ouxuan Liu, Caixia Wang, Shuang Wang, Yuexin Hu, Rui Gou, Hui Dong, Siting Li, Xiao Li, Bei Lin
J. Cancer 2021; 12(22): 6835-6850. doi:10.7150/jca.64031
[Abstract] [Full text] [PDF] [PubMed] [PMC]
---

Hypothesis
Multifactorial causation of early onset colorectal cancer
Darina Lazarova, Michael Bordonaro
J. Cancer 2021; 12(22): 6825-6834. doi:10.7150/jca.63676
[Abstract] [Full text] [PDF] [PubMed] [PMC]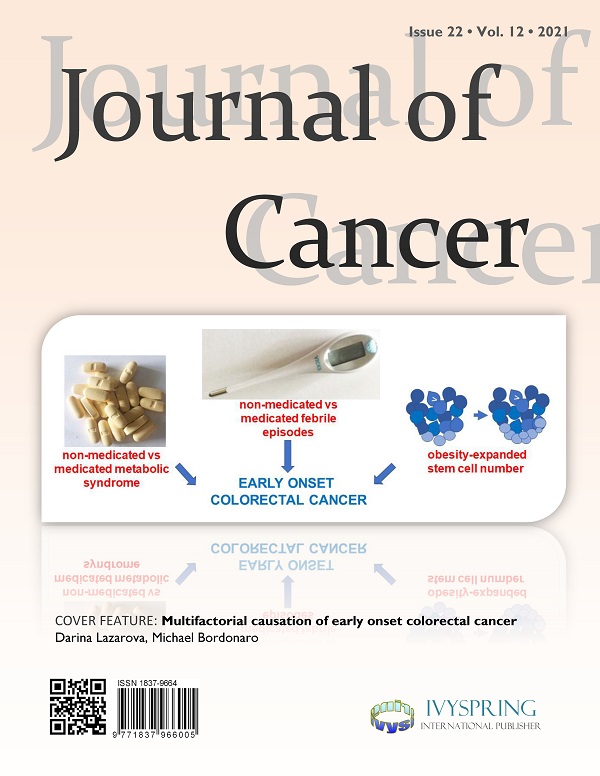 Latest Impact Factor 4.207. Congratulations!
Indexed in PubMed and SCI expanded; full texts in PubMed Central and Europe PMC. ...
A note on plagiarism (please read before submission): There is a zero-tolerance policy towards plagiarism in this journal. Manuscripts are screened for plagiarism at any stages. If a manuscript is already published and plagiarism is still detected or later reported by readers, it will be retracted and the authors' institutions and department heads will be notified to take actions. This includes data fabrication and image manipulation.
Journal of Genomics recent articles:


Research Paper
Draft Genome Sequences and Genomic Analysis for Pigment Production in Bacteria Isolated from Blue Discolored Soymilk and Tofu
Marina E. De León, Harriet S. Wilson, Guillaume Jospin, Jonathan A. Eisen
J. Genomics 2021; 9: 55-67. doi:10.7150/jgen.65500
[Abstract] [Full text] [PDF] [PubMed] [PMC]
---
Research Paper
Identification of a novel pathogenic variant in PALB2 and BARD1 genes by a multigene sequencing panel in triple negative breast cancer in Morocco
Abdelilah Laraqui, Mathias Cavaillé, Nancy Uhrhammer, Oubaida ElBiad, Yannick Bidet, Hicham El Rhaffouli, Hicham El Anaz, Driss Moussaoui Rahali, Jaouad Kouach, Khaled Guelzim, Bouabid Badaoui, Abderrahman AlBouzidi, Mohammed Oukabli, Rachid Tanz, Yasser Sbitti, Mohammed Ichou, Khaled Ennibi, Yassine Sekhsokh, Yves-Jean Bignon
J. Genomics 2021; 9: 43-54. doi:10.7150/jgen.61713
[Abstract] [Full text] [PDF] [PubMed] [PMC]
Nanotheranostics recent articles:


Research Paper
Flavin Adenine Dinucleotide (FAD) Pegylated (PEG)-Complexes: Proof of Concept (PoC) of theranostic tool on a Murine Breast Cancer Model
Celia Arib, Hui Liu, Qiqian Liu, Anne-Marie Cieutat, Didier Paleni, Xiaowu Li, Jolanda Spadavecchia
Nanotheranostics 2022; 6(2): 175-183. doi:10.7150/ntno.63496
[Abstract] [Full text] [PDF]
---
Research Paper
Development of CD44E/s dual-targeting DNA aptamer as nanoprobe to deliver treatment in hepatocellular carcinoma
Cario Wing-Sze Lo, Cecilia Ka Wing Chan, Jianqing Yu, Mian He, Chung Hang Jonathan Choi, James Yun Wong Lau, Nathalie Wong
Nanotheranostics 2022; 6(2): 161-174. doi:10.7150/ntno.62639
[Abstract] [Full text] [PDF]
JCA Top cited papers: